About Us
Hellerhofkidz is an all encompassing psychological and educational centre in which families receive extensive, thorough assesments and mediation services including Educational, Psychological, Occupational, Psychotherapeutic, Physical, School Advice, Speech and Language, Nutritional Therapies and Medical services all under one roof.


Our goal is to provide additional educational support for children developing their learning skills, self esteem and anti bullying understanding whilst delivering professional diagnoses & treatments for teens, children and young adults with psychiatric, developmental, behavioural deviations and substance abuse.

One of our key areas are expat children from the UK, Germany, Russia, Netherlands and Scandinavia who are facing additional difficulties integrating into a new environment on the Costa del Sol.


We liaise with schools, kindergartens, educational facilities to ensure a smooth transitional period for the children.

Our team includes child psychiatrists, developmental paediatricians, child psychologists, a physician assistant, Autism and ADHD experts as well as multifaceted teachers.

Hellerhofkidz is a branch of the Hellerhof Clinic specifically for children and teenagers. You can find more information about the clinic here: www.hellerhof.eu
• Anxiety & Depression
• Marriage/relationship problems
• Assessment and Evaluation
• Stress & trauma
• Substance abuse
• Speech therapy

• Grief & loss
• Chronic Illness
• Parent-child problems
• Test anxiety & other school problems
• Attention deficit disorders ADHD
• Enuresis/encopresis
• General development disorders
• Autism and Asperger syndrome
• Disabilities/developmental issues
• Anger management
• Substance abuse counselling
• DEEP treatment/evaluation
• Psychological testing

One of our main focuses are expat children who move with their parents to Spain.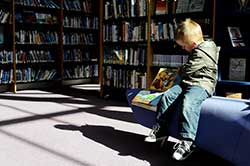 Moving to another country can be a lot of fun, however there are also potential obstacles. One of them is so called 'Expat Child Syndrome' (ECS). For some children it could be more difficult to fit into life in a new country and they may develop psychological issues over time.

Typical Expat Child Syndrome symptoms include:

• Seclusion
• Loneliness
• Withdrawn behavior
• Disruptive behaviour
• Lack of progress in school

There are certain tricks to help your child integrate into a new environment and help avoid ECS:

Encourage them to be a part of the process - don't exclude them. Depending on their age and skills children can help with packing the boxes, filling out school applications, doing some research into the new place etc. Discuss this with them as part of a team.


Once you have arrived, language is the main hurdle to overcome. Most language schools offer special language classes or personal tuition. Language needs to be practised – enrol your children into local classes and clubs. The Costa del Sol has lots of sports clubs such as football, rugby, karate, horse riding, polo, swimming aswell as many more. If your child still has problems adjusting to their new environment we are able to help you both communicate with the school and to find a solution.
We offer the following activities for both children and parents:

• Drama
• Art classes
• Self-esteem workshop

• Handicrafts
• Thematic camps
• Parents workshop
• Anti-bullying workshop
• Music
• English language tuition
• Russian language tuition
• Spanish language tuition

Our multifaceted team includes the following skilled professionals:

• Child psychologist

• Occupational therapist (Ergo therapist)
• Speech therapist
• Clinical Psychologist
• Psychiatrist
• Teachers

We offer different workshops for both parents and children:


• Understanding and accepting your child
• How to be a good parent after divorce
• Positive parenting
• Substance abuse prevention
• Self-esteem
• Early years family reorganisation
• Parents and school communication

Tel. +34711003231
Email: ageller(at)hellerhof.eu

Hellerhof Clinic
Office 1A,
Calle Irís, 12B
29660 Nueva Andalucia Marbella
Malaga, Spain
Autorizado Consejería de Salud y Familias Junta de Andalucia
Centro Sanitario Polivalente
Licence N.I.C.A. 13359